Exaust and catalytic converter
---
HOW TO COMBINE ECO-MANAGEMENT AND PERFORMANCE.
At Mister Muffler, we make sure that our 360 Mechanics go through continuous training in technology and sustainable development in order to combine eco-friendly management and performance when they work on your vehicle. Don't let the condition of your exhaust system or catalytic converter affect your driving… or the environment.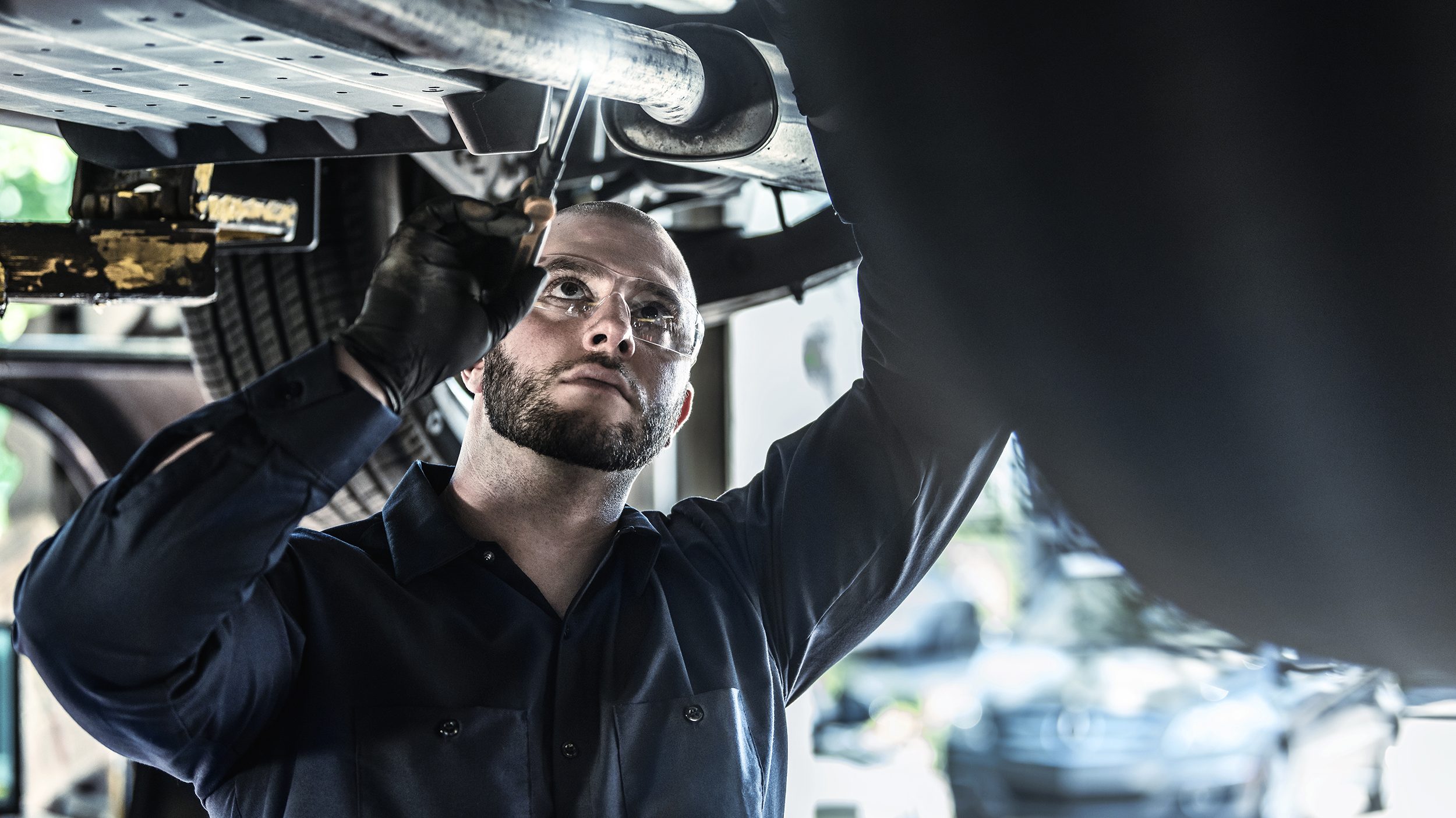 Question and Answer
I have noticed an increase in fuel consumption, a friend claims it could be caused by a problem with the exhaust system, is that possible?
Yes indeed, it may be that a simple leak in the exhaust system affects the on-board computer of your car, which can therefore affect fuel consumption.
For an efficient and effective exhaust system, make an appointment with Mister Muffler today.